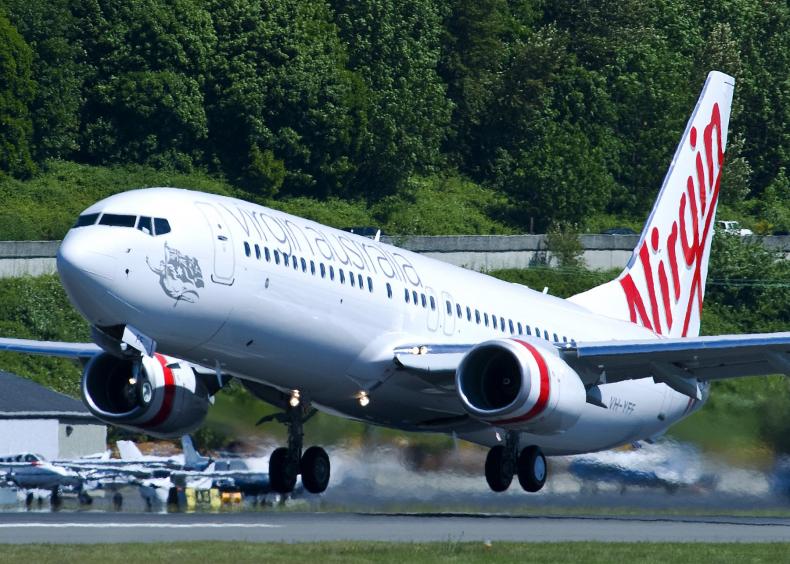 Tourism Australia and Virgin Australia to double joint global marketing spend
Tourism Australia and Virgin Australia have made a commitment to double the amount they spend together on marketing activities to A$12 million over the next three financial years. "Virgin Australia has an international footprint which spans a number of Tourism Australia's key markets, including New Zealand, the United States, Europe and the Middle East. When you add to this the airline's extensive domestic network, the benefits of strengthening our partnership are both logical and compelling." Andrew McEvoy, Managing Director, Tourism Australia. Find out more.
Tourism Australia campaigns around the globe
Tourism Australia and Etihad Airways join forces
Tourism Australia and Etihad Airways have signed a three-year contract which aims to bring more visitors from the Middle East, UK and Europe to Australia by leveraging the airline's expanding international network. The two parties will invest up to A$6 million. The Airline's recent decision to upgrade its three-times-per-week Brisbane service to a daily operation, demonstrates Etihad's dedication to Australia."In just five years of flying to Australia, Etihad Airways has demonstrated a strong and growing commitment to its Australian operations. Thanks to its rapidly expanding international network, Etihad Airways is feeding increasing numbers of passengers onto Australia bound flights through its Abu Dhabi hub, particularly from Australia's traditional high volume markets of the UK and Europe," said Tourism Australia Managing Director Andrew McEvoy. Find out more.

Singapore Airlines expansion plans in Australia
Singapore Airlines (SIA), announced 18 December the introduction of a fourth daily service from Melbourne, starting on 1 July 2013. The new evening flight will provide additional connectivity for Melbourne to key markets in Asia and Europe through the airline's hub in Singapore. SIA is the first airline to operate 28 weekly flights between Melbourne and Singapore."This fourth daily opens a new window of travel options for our customers in Victoria, the benefit being an additional connection to popular destinations like London as well as India and importantly reduced connecting times for visitors from Europe and Asia," said Singapore Airlines Regional Vice President South-West Pacific, Mr Subhas Menon. Tourism Australia and Singapore Airlines signed a major three-year marketing partnership in July last year to jointly fund a range of tourism promotion activities aimed at convincing more overseas travellers to visit Australia. Find out more.

China-Australia tourism relationship celebrated
The strong tourism relationship between Australia and China was celebrated in Canberra on 12 December coinciding with celebrations for the 40th anniversary of bilateral relations. As part of the celebration the Minister for Tourism, the Hon. Martin Ferguson AM MP, launched the Welcoming Chinese Visitor project to assist the industry to grow Chinese inbound tourism. "The $1.2 million Welcoming Chinese Visitors project will help the tourism industry take advantage of the opportunities being presented by the Asian Century," said Minister Ferguson. Find out more.

Australia-Japan Tourism Exchange Year 2013
Australia and Japan's national tourism marketing organisations are partnering to encourage two-way tourism between the two nations as part of a new initiative – the Australia-Japan Tourism Exchange Year 2013. Starting from 1 January 2013, the initiative aims to promote bilateral exchange between the tourism industries of both countries to ensure longer term sustainable growth in their visitor economies. Throughout 2013 a range of promotions and hosted events will take place in various regions throughout Australia and Japan, to collectively engage around 650,000 people, with the aim of sparking interest in travel to each nation. "Despite the various factors that have impacted tourism to Australia from Japan in recent years, the fact remains that Japanese visitors remain a very important and significant part of our visitor economy," Tourism Australia Managing Director Andrew McEvoy said. Find out more.

Investment Attraction
2012 has been a very active year after the official launch of Tourism Australia's new remit of attracting investment into tourism infrastructure in May. A five year partnership was signed with Austrade and Tourism Australia, working closely to attract investment from overseas investors and an informal group of states and territories gathered domestically. The Minister for Tourism, the Hon. Martin Ferguson AM MP, has engaged with current and potential investors while travelling and together with Austrade, Tourism Australia has held six Ministerial Roundtables with a major focus on the Asia Pacific market to date. Find out more.

Australia.com voted 'world's best'
Tourism Australia's consumer website Australia.com has been recognised at this year's World Travel Awards (WTA), being voted World's Leading Tourism Authority Website by more than 220,000 travel agents and other industry professionals from over 175 countries. Tourism Australia relaunched the popular website in March 2012 with a cleaner design, simpler navigation and additional functionality, aimed at helping international and domestic travellers better research, plan and make the most of an Australian holiday. "We now have a website which is more attractive to the eye, stronger in functionality and easier to navigate with rich and engaging content which informs and inspires more people to look to Australia for their next holiday," said Andrew McEvoy, Managing Director, Tourism Australia. Find out more.


Australia recognised among the world's best in US media
Five Australian properties have been awarded a spot on the 2013 Condé Nast Traveler Gold List: the Observatory Hotel and Park Hyatt in Sydney; Palazzo Versace on the Gold Coast; Qualia on Hamilton Island; The Great Barrier Reef; and the Sea Temple Resort & Spa in Port Douglas. To celebrate these accolades Tourism Australia has partnered with the Gold List winning resorts to feature a special two page advertorial in Condé Nast Traveler's January and February editions, and a special tablet app highlighting special offers and 'must do' activities. The Gold List special offers can also be viewed at australia.com/gold.

Tourism Australia announces campaign with Expedia in Brazil
Tourism Australia will promote why There's nothing like Australia to Brazilian consumers through a co-operative marketing campaign on Expedia Brazil and Hotels.com Brazil. Expedia, now the largest online travel agency in the world and the fourth largest travel company in the world, launched Expedia.com.br in October. Brazil is Latin America's largest outbound travel growth market and therefore a key market for Tourism Australia and this campaign will target consumers with compelling offers during the strong pre-holiday sales period and January/February months.

December aviation news from Tourism Australia
International capacity to Australia increased 2.4 per cent during September 2012, slightly stronger growth than previous months (+1.8 per cent in July and +2.0 per cent in August). Capacity from Singapore and Malaysia boosted the September result. While growth from China has moderated slightly, it continues to assist overall growth. Find out more in the December edition of Tourism Australia's aviation newsletter.
101 Best Australian Beaches
The Minister for Tourism, the Hon. Martin Ferguson AM MP and Brad Farmer, founder of National Surfing Reserves, officially launched the book '101 Best Australian Beaches' to media and industry stakeholders on the Gold Coast on 11 December. The book, which is co-authored by Brad Farmer and Professor Andrew D Short OAM, celebrates some of Australia's most iconic beaches – including some many may have never heard of before. The Minister also launched the 'People's Choice Award', a national online voting poll to discover the best beach in Australia, as voted for by the general public. Find out more.

Tourism Australia attends US tour operators conference
Tourism Australia's US Partnership Team networked with top executives from worldwide tour operators to sell 'destination Australia' and expand Tourism Australia's distribution network, at the 2012 US Tour Operators Association (USTOA) Annual Conference and Marketplace on 6 -8 December. This year's event included educational sessions on urism and travel best practices and trends for global business.

US event planners hear why there's nothing like Australia for meetings and incentives

Tourism Australia partnered with the Southern California chapter of SITE, a global network of travel and event professionals, for it 14th annual holiday event and charity auction to highlight how easy it is to plan an incentive trip to Australia. Over 250 meeting and incentive planners from California were in attendance at the event held on 10-11th December.

Industry Briefings in WA, NT and VIC
Tourism Australia will hold half day free-of-charge briefings for industry in Western Australia, the Northern Territory and Victoria in March 2013. Please follow the registration links to be a part of a free-of-charge half day briefings. The Tourism Australia Industry Briefings are an annual activity in each State and Territory providing an overview of Tourism Australia's activity, latest market insights, business events activity and partnership opportunities. In collaboration with the Department of Resources Energy and Tourism and Tourism Research Australia, progress against Tourism 2020 will be provided.

JLO visits WILD LIFE Sydney Zoo

Jennifer Lopez, her children and her entourage stopped by WILD LIFE Sydney Zoo on the weekend, just before heading off to perform at Allphones Arena on Saturday night. JLO enjoyed her time with some iconic Australian animals including some cuddly koalas as well as a snake, and made a donation to the WILD LIFE Conservation Fund which was recently established to generate interest, inspire awareness, share knowledge and take action to conserve native wildlife. Photo courtesy of WILD LIFE Sydney Zoo.

Tourism Australia moves Sydney head office

On Monday 17 December Tourism Australia moved it's head office to 420 George Street in Sydney's CBD following the lease expiry at its previous premises. "420 George Street represents a central location in a building that offers sustainable, modern office space of the future," said Andrew McEvoy, Managing Director, Tourism Australia.
New CEO for Connecting Southern Gold Coast
The Chairman of Connecting Southern Gold Coast, Mr Michael Tree, has announced the appointment of Peter Doggett as the new Chief Executive Officer for the organisation. Mr Tree's responsibilities will be to maximise economic development opportunities in the four key areas of Education & Allied Health, Fly In Fly Out, Tourism & Hospitality and Culture & Festivals. Find out more.

Essentials back in production 16 January 2013

Essentials will be taking a break over the Christmas period. The next edition will be released on Wednesday 16 January 2013.

ICCA to become CLIA Australasia

The International Cruise Council Australasia has announced it will join with eight other cruise industry assocaitions to form Cruise Lines International Association (CLIA) Australasia.

Qatar to bring first Dreamliner flights to Australia

Qatar Airways announced that it would begin flying Dreamliners on Doha to Perth flights from February 1 next year.Australian passengers flying the route will also be able to take a Qatar Dreamliner on to London's Heathrow airport. Qatar Airways has a total of 60 Dreamliners ordered as part of a US$50 billion dollar order for 250 new aircraft, including Boeing 777s and Airbus A380 superjumbos.