Why PRODOCOM
"PRODO" is Latin for "Deliver" and "COM" is short of "Communications". That is what we do, we deliver communications solutions. Out team has been together for many years and we've remained under the same Australian ownership and management since our inception over 23 years ago. We have the experience, knowledge and technology to help you make the most out of your marketing, alerting and more.
We Deliver. It's not just a statement, it's a promise.
We Deliver the very best Customer Service. We know that only satisfied Clients come back. Our team is available for you chat with on the phone 24/7 365 days a year.
We Deliver solutions through our Web Portal and a range of API's and file transfer mechanisms.
We Deliver communication solutions for thousands of clients and have been since early 1997.
We Deliver products that work as you'd expect them to.
We Deliver messages when you want them delivered.
We Deliver everything out of our own secure Sydney data centre. We do not use a co-location facility our third party based cloud servers like Amazon.
We Deliver all Australian destinations through Australian channels so your data never leaves Australian shores. This ensures that you comply with Australian Privacy Principles.
We Deliver Fax, Email, SMS, Voice, Post and more from the one easy to use platform.
We Deliver a web based solution that enables you to build a series of messages that can take your recipients on a journey.
We Deliver fully automated solutions
We Deliver technology that ensures that your emails get past email server security and get delivered to the recipient. We don't take shortcuts, we work with you to ensure that your DNS is setup correctly.
We Deliver comprehensive reporting.
We Deliver customised solutions that integrate into your environment.
We Deliver at competitive rates
We Deliver a messaging platform that is constantly being developed to ensure that you stay in front of your competition, without you having to constantly invest in technology that quickly gets overtaken.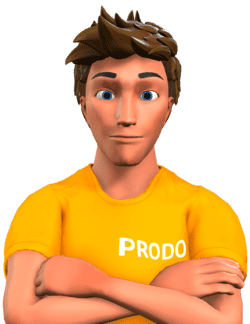 HAVE SOME QUESTIONS?
PRODOCOM Key Value Propositions
No capital outlay
Our technology is available with none of the capital expenditure, or ongoing maintenance and license costs associated with traditional messaging server solutions. Any software provided, or development work to integrate with your current platform, is undertaken at no, or very little, charge.
Unlimited scalability
PRODOCOM provides access to as much bandwidth as necessary. As your requirements expand the capacity is already available. There is no need to purchase further servers, bandwidth, lines and software licenses.
Complete redundancy
Continuity of service is all-important, yet very costly to implement. PRODOCOM provides the security of knowing you have access to multiple delivery centres both in Australia and overseas. PRODOCOM is fully protected against power outage and internet, or carrier failure.
Fully Secure
We handle documents and data from a large number of clients including the financial and health sectors. As a result we are required to provide complete site, network and data security. We have been audited and approved by a major IT infrastructure and security organisation.
More effective deployment of IT resources
PRODOCOM manages the messaging infrastructure for you. This allows IT staff to concentrate on core activities rather than managing messaging server issues, bottlenecks etc.
Access to emerging technology
Our entire product range and infrastructure is researched, developed and managed in house. Consequently we can respond more effectively to local market requirements and ensure our solutions have the capacity to evolve with the future needs of the Client. With most "off the shelf" messaging solutions development is invariably conducted overseas.
Very competitive delivery costs
The PRODOCOM solution effectively provides "least cost routing" and we offer excellent message delivery rates with only the delivered messages being charged.
In this busy world that we live in, whether it's via our web portal or integrated solutions, they need to be set up once and you need to know it will work when you need it. We know that you don't have time to worry about, or spend, setting up your messaging. This is important to us and the "proof in the pudding" is to listen to what our clients say about us. So please have a browse through some testimonials via the testimonial button on the side.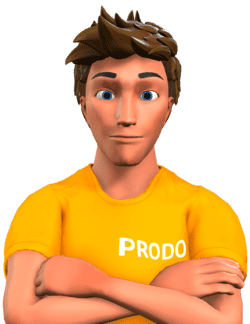 HAVE SOME QUESTIONS?