SOLUTIONS
For more than 23 years we have learnt that no one solution suits all. Not only do we provide you with a range of communications through Email, SMS, Fax and Voice, but there are a variety of solutions to enable you to utilise them.
Although a lot of our clients use our web based marketing platform, many use us through a range of other delivery mechanisms, like Email, SFTP, FTP and our XML over HTTP API. As your communications agency, our complete messaging service can be tailored to suit your needs.
We have over 300 processes that are setup specifically for one client or another. Each has its own unique configuration to suit the particular demands of the relevant client. In some cases we have the same process set up multiple times for the same client to accommodate different needs of their clients.
We also have dedicated infrastructure for a range of clients in our data centre to ensure that the processing and the archiving of their messages are kept separate from the standard production system. If you have data to send us, the chances are we can turn it into the messages you want sent out. Could we do the same for you?
If you don't see what you are looking for below, please call us on 1300 132 739 to see what we can do to assist you.
Campaign Board – Automate follow up messages
Campaign Board – Automate a journey through messages
Email - automated email
Email – HTML email with attachments
Email – 1 list of destinations each with a unique email body and attachment.
Email - campaign with file hosting
Email - campaigns and broadcasts
Email - mail merge
SMS - generic domain Email to individual
SMS - specific sub domain
SMS - Automatic integrated SMS
SMS - Email to individual and broadcast SMS
SMS - inbound SMS
SMS - inbound SMS message forwarding and archiving
SMS - premium SMS
SMS - web to SMS
SMS Broadcast
SMS Competition
SMS mail merge
SMS via HTTP
Outbound fax - fax broadcast
Outbound fax - mail merge fax broadcast
Outbound faxes - automated fax integration
Outbound faxes - email to fax - using the subject line
Outbound faxes - email to fax – using the email address
Outbound faxes - web to fax
Inbound fax - fax to email
Inbound fax - forwarding or transferring over the internet
Inbound fax - with Automatic receipt confirmation to sender
Inbound fax - with fax archived on web
EDI –Document archive with a web portal, alerts, and a payment gateway
Voice broadcasting - text to speech
Voice broadcasting - WAV file Voice with voice connect
Database - Store and manage your contacts online
Database - Allow your contacts to add and adjust the information you have for them
Database update pages
Our development, support and Professional Services teams are there to help you find the right solution to match your needs.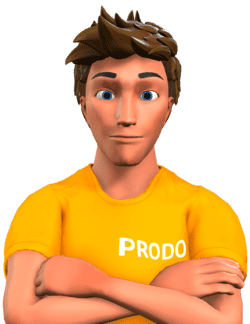 HAVE SOME QUESTIONS?