OUR PRODUCTS
Our platform will assist you to quickly and easily deliver your Email, SMS, Fax, or Voice communications, whether they be bulk messaging, marketing messages, information bulletins, or individual messages and alerts. Whether you want a simple one product solution, or a complex multi-level solution, we can help you communicate and interact with your target audience.
Build it yourself via our quick, easy and fully featured online platform, or talk to us about integration options.
Let our Professional Services team help you with design and distribution of your campaign.
We only charge for what we deliver.
No monthly, or sign up fees.
Campaign Board
Take your recipients on a journey.
Let recipients self qualify themselves through a string of messages, each dependant on the recipient's actions on the previous message.
Automate messages based on set criteria.
Send automated follow ups based on a link being clicked in your emails.
Send automated follow ups based on them responding to your message.
Send automated follow ups based on the recipient receiving, or not receiving a message.
Send automated follow ups based on a set date and time, or an amount of time passing.
Use Email, SMS, Fax, or a combination of them, as you take your clients through the journey.
Email
Marketing, info bulletins, or alerts.
Individual, or broadcast.
Can include personalised attachments.
Email Optimised HTML's.
Full suite of email marketing tools.
Full tracking and reporting.
We do not restrict generic email addresses.
We work with you on your DNS to ensure all security issues are covered. This maximises the deliverability of your emails to the recipient, not just a mail server.
SMS
SMS Marketing.
SMS Alerts.
Easy to use text messaging service.
Inbound SMS options.
Inbound SMS to email.
We only used Australian authorised channels.
All data stays in Australia.
Competitive rates.
Document Portal
Document storage archive.
Branded web portal to access the archived documents.
Alerts sent via Email or SMS when new documents are available.
Comprehensive solution management tools.
Fax
Individual faxes.
Broadcast faxes.
Email to fax service solutions.
Inbound fax to email service solutions.
Voice
Record your message and broadcast it to a list.
Send voice alerts.
Interactive using the keypad to initiate an action.
Divert to a call centre.
Play additional messages.
Send a different message when we detect answerphones.
The full suite of communications products are all delivered from the one platform, developed by PRODOCOM here in Australia over the last 23+ years. We pride ourselves in delivering the highest level of service. No one is in a better position to help you find a Product that delivers for you. We innovate together with our clients and our ongoing development is based upon client's requests to find them a smarter way.
We back up all the products with a strong customer service ethos and are available on the phone to support you 24/7 365 days a year. Similarly our technology does not take shortcuts that may keep our contact with you to the minimum. Instead we work with our clients and ensure that every step possible is taken to ensure that your messages get delivered to the recipient.
Our data centre is situated in our offices in Sydney Australia. It has been fully audited and is regularly checked by a third party for intrusion and vulnerability detection. Your data stays here in Australia in a secure site that only we have access too.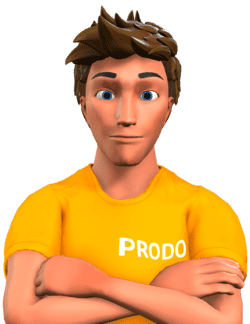 HAVE SOME QUESTIONS?