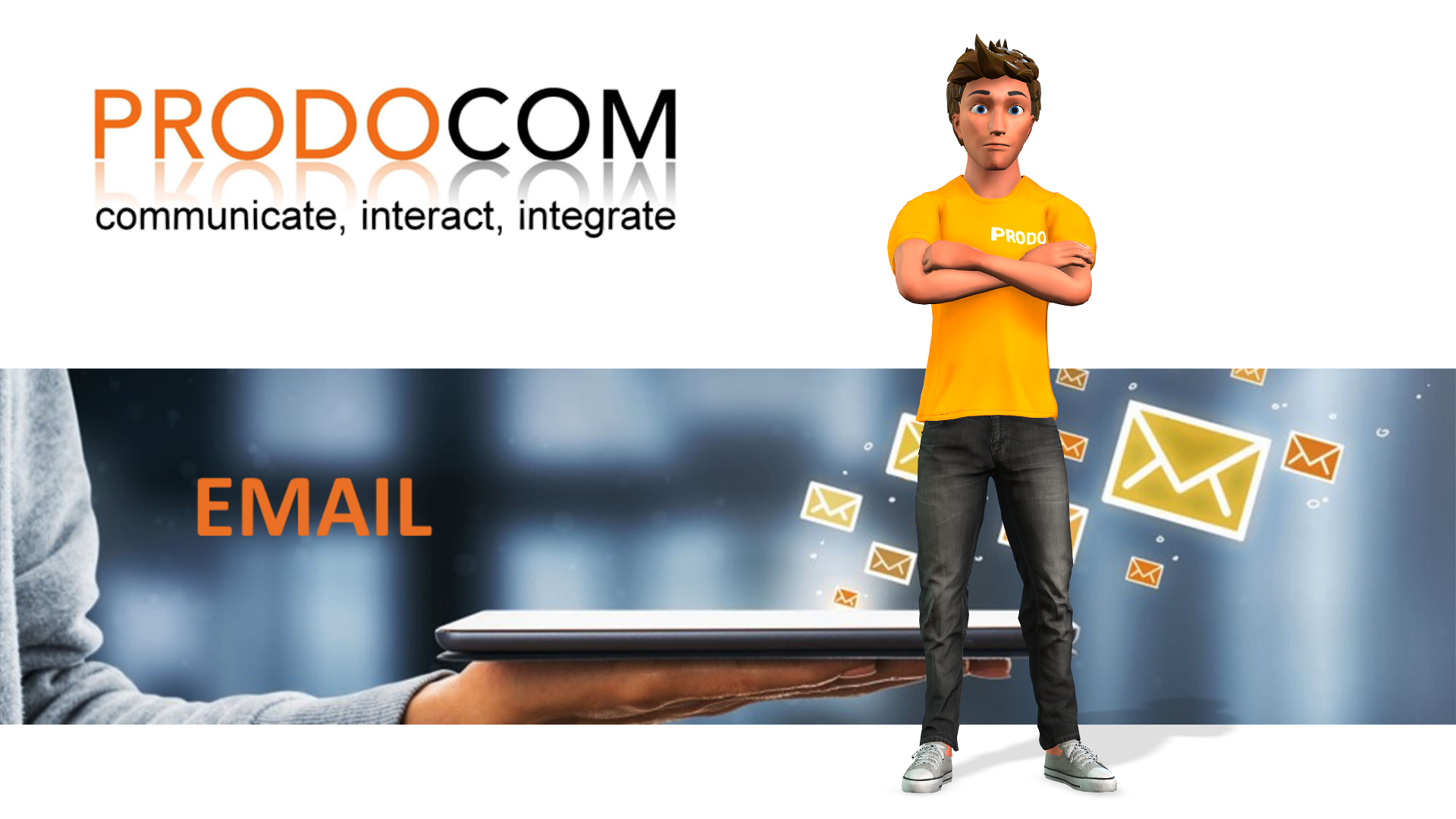 We do get asked, if I can send emails for "free" from my normal email software, why would I use an email service to send out emails? It's a fair question! Here are 10 good reasons why!
Trickle feeding
When you send out emails in bulk you need to be mindful of the rules that email services like Gmail and Hotmail put in place to stop SPAM emails. This includes the number of emails from the one sender in a given period of time. PRODOCOM will "trickle feed" emails to the one service to ensure that your emails get delivered and you don't get a bad "senders Reputation".
Email Tracking
Sending emails out is one thing, but you need to know who has opened your email and if they have clicked on any links to know who to follow up and what the recipient was interested in. PRODOCOM not only tracks the opens and clicks, but reports on them and can identify which have been actioned by an email server and which by the recipient. This is important to get accurate reporting and ensure that your follow ups are based on real recipient activity.
Automated Follow-ups
Ideally you want to automate follow ups to the email, with the follow ups triggered by the recipients activity or lack thereof. Your "normal" email won't do this. PRODOCOM has "Campaign Board" which helps you set up automated follow ups and hence let your recipients self-qualify. You can set up as many follow up branches as you like
Unsubscribes
To comply with SPAM regulations, you must have an opt out or unsubscribe option. PRODOCOM will automatically add the option in for you and manage the opt outs/unsubscribes, meaning one less headache for you.
Senders Reputation
If you attempt to constantly send to bad email addresses, your "senders Reputation" will get affected and your ability to get emails into inboxes will diminish. PRODOCOM monitors bad email failures and if you attempt to send to bad emails 3 times, we add the email address to your opt-outs. Again, one less headache for you.
Engaging Emails
Creating good looking, dynamic and appealing emails is not that easy with your standard email packages like Outlook or Gmail. PRODOCOM's online email builder enables you to use drag and drop to create emails with images and content that are appealing and engaging.
A/B Testing
You can use A/B testing to easily determine which content and subject lines get the best results. Send out 2 variants of the same email to a subset of your distribution list and see which gets the best results. Once you know this, you can send the best performing email out to the rest of the distribution list.
Personalisation
With PRODOCOM you can personalize bulk emails to ensure that more personal approach and make your audience feel more valued. Whether this be just adding their name or dynamic content, give your email more impact.
Compare results
You need to understand which campaigns are working and which are not. With PRODOCOM you can compare delivery and tracking reports and build your campaigns to ensure you get the best results.
Email security
Email security is more important than ever. Understanding what is involved and making sure you have all the bases covered is something that PRODOCOM has covered and can help you with. Because we don't use the "spoofing" technique we are on top of email security and ensure that your emails get delivered. We can often improve email deliverability when sending through your "normal" email.
In short PRODOCOM can ensure that you create engaging emails, get them delivered and provide you with the tools to follow up and analyze the results. The best part is we only charge for the emails we deliver There is no subscription fee, minimum monthly spend or fee for storage of contacts. We're here to help.