Email Marketing And Solutions Platform
Whether it is Email Marketing, Emailing Business Essential Document Distribution, Alerts and Advices, or fully customised and automated solutions, We Deliver.
If you are looking at a third party email service provider, you want your emails delivered to the recipient and confirmation of that. You may well want detailed delivery and tracking reports as well as automated messages to be sent based on the activity of the recipients of your email. With over 23 years of providing such services and using technology that has a much higher chance of delivery to the actual recipient, not just a mail server, we are uniquely placed to provide you with the service you need.
For a quick and easy method of sending your emails, our online email marketing tools are tried and tested with great results. For complex multi-message campaigns, out Campaign Board is the email marketing platform you need. For full integration we have a range of options available.
We do it right, we don't use "Spoofing". This means your emails will pass security checks and stand a much higher chance of being delivered to the recipient's inbox, not a spam folder, or just the mail server.
No monthly, or sign up fees. Only pay for emails we actually deliver.
Have as many contacts in your address book as you like…at no extra charge.
We allow sending to generic email addresses like admin@
We work with you to ensure your DNS settings are correct.
We don't employ the USA based double opt in strategy for Australian Business.
Schedule based on a date field, or a set time.
Set who the email comes from and where replies are to go back to.
Fully managed opt outs/unsubscribes.
Full email opened and links clicked tracking available online at no extra charge.
Send with attachments.
Links to online versions.
Automatic responses.
Our support team are there to talk to you on the phone 24/7 365 days a year….at no extra charge.
Use our online platform to create and distribute your email marketing. Quick, easy and fully featured, multi-level campaigns, We Deliver.
Our Professional Services team can help put your email marketing together and get it out for you.
Backed by a data centre and delivery system housed in Sydney Australia, our email marketing platform has been developed over the past 23 years and constantly evolving to maximise deliverability. This also means that your data stays in Australia, which is essential for compliance with the Australian Privacy Principles.
Use our XML based API to fully integrate into your systems for Automated Email Marketing, Advice/Alert messaging and Business Essential Document (orders, invoices and statements) distribution.
Let us customise a solution that works for YOU.
WE DO IT THE RIGHT WAY
Sending Emails should be simple and easy. You should be able to send to all your email addresses and do so being assured that your emails will actually reach the recipients. Many 3rd party Email marketing services use a technology called "Spoofing" as it minimises their need to talk to you, which these days will send a lot of your emails to spam, if delivered to the recipient at all. We do not. We use your domain for all parts of the email and work with you to ensure that your DNS and emails are set up correctly to maximising deliverability. The Science of emails document will explain further.
As each Email client has its own interpretation of the use of HTML, it is important that you use an HTML builder that accommodates for all these different email solutions, so the recipient will be presented with the best possible view of your email. As part of our Email marketing tools, our online HTML Email builder is constantly updated to accommodate changes as they occur out there in Email client world.
DIGITAL MARKETING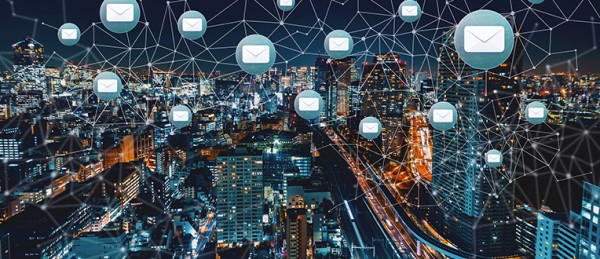 It's time to get proactive with your marketing campaign. Email marketing is undoubtedly one of the most valuable methods of communication, if done right. Monitor open rates to see who has a general "interest" in your email and its contents. Monitor links clicked to see who has "intent" on a particular subject. This will enable you to set where each recipient fits into your sales funnel. Get reporting on both so you can act quickly while the recipient has it fresh in their mind.
PRODOCOM's tools and expertise in the realm of marketing ensure that your email broadcast is wholly successful. Track the acquisition rate, quickly spot trends and gather information on your audience's interests. When it comes to sending out a successful email newsletter in Australia, we know what we're doing.
Want to keep it simple? Our Quick Send option offers a number of email newsletter templates that are ready to go when you are. Alternatively, you can customize your email broadcast to suit the specific tone and nature of the business.
SECURITY
These days security is paramount and it's important that you have got your email security settings set correctly. We will help you ensure that your DNS settings are set to maximise your deliveries to the actual recipient, not just the recipient's mail server. This includes SPF, DMARC, DKIM and the Return Path email address. The science of emails document explains further. If that reads like "gobbledygook", our support team is there to help you.
Integrated & Automated Email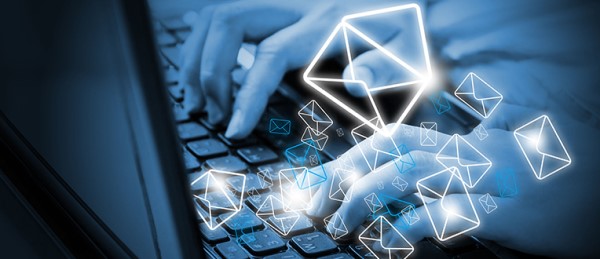 We deliver millions of emails through fully integrated solutions via SFTP, our API, as well as our super secure 128 Bit encrypted in-house developed Route IP. When it comes to security, we're hot on it – no wonder we're trusted to deliver campaigns for many financial institutions, including some of the biggest banks in Australia.
That said, we still boast an impressively broad client base: we've also integrated with hundreds of SMEs. Whatever the nature of your business, our development team will ensure we deliver the right solution – on time, and on budget.
Technical Expertise
PRODOCOM is your trusted partner in electronic communications. Our Australian-based specialists support your in-house IT team to deliver reliable, state-of-the-art communication solutions. Being an Australian business in Australia means our solutions are focussed on what you need in Australia.