DOCUMENT PORTAL
Going 'paperless' means saving time, money and delivering more to your customers - faster. Use PRODOCOM's Document Portal solution to share, send and archive documents. Convert to electronic invoicing, ordering and statements to instantly reduce costs, debtor days and time.
One process to distribute, host, archive and pay.
Reduce distribution costs and lack of management associated with post.
Address growing deliverability issues around sending email attachments by sending a link to your securely hosted documents.
Know when your documents have been opened, actioned and paid for.
Send automatic reminders if your documents have not been opened in a timely fashion.
Full reporting to enable you to manage your documents and debtors.
Integrate a payment gateway so your clients can pay online.
Full archiving so your clients can access past documents with ease.
Fully branded to match your corporate image.
We will take your documents in your format, convert them to PDF files and host them in a secure environment in our data centre in Sydney Australia. All processing through our Sydney Data Centre ensures compliance with the Australian Privacy Principles.
We send out the document links via secure email with the hosting fully login and password protected.
Call us now on 1300 132 739 to discuss your requirements and customise a solution to suit your needs.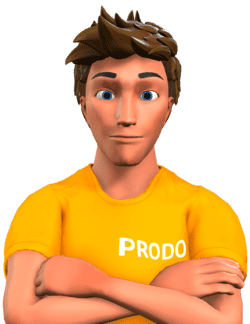 HAVE SOME QUESTIONS?
Share, Send & Archive

PRODOCOM's will provide you with a website that matches your branding, that your recipients can use to access archives of their documents. Alerts to the availability of new documents can be via email, or SMS and can include links that will take the recipient directly to the new document. In the case of invoices, we can link to a payment gateway so your clients can pay for the invoice online from the same place.
This is as much about providing a branded archive of documents for your recipients, as it is sharing the documents.
Distribute Your Business Essentials

Our portal gives you track and remind technology. Because customers' interaction with sent documents is logged, automated reminders are issued if documents have not been accessed, saving your organisation time and money.
Fast and Secure

Our Document Portal solution manages your clients' logins, passwords, document listings, emailing and downloads, which means no more re-issuing invoices. Let PRODOCOM's close the loop by making it simpler than ever for your customers to pay via your preferred payment gateway.
Testimonial
Bauer Media Group
Bauer Media needed a solution for a web portal where our clients could access their invoices and statements. Knowing that clients would also require notification that their documents are ready for collection also meant that we needed a communications solution and a managed one at that. As we already distribute documents using the PRODOCOM's service, it was a natural move to look at PRODOCOM's's Portal solutions. We have very specific requirements from the type of files we generate through to what the client can see on the website and what communications are required to our clients. PRODOCOM's have been able to provide a completely customised solution that fits the specifications perfectly. Admittedly the specifications have had changes along the way, but PRODOCOM's were willing and able to accommodate these changes. The end result is a fully customised and managed web portal with notifications via email.
Bauer Media Group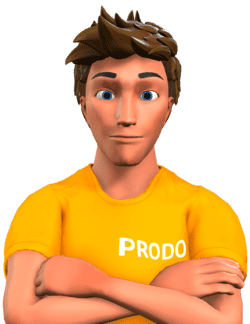 HAVE SOME QUESTIONS?