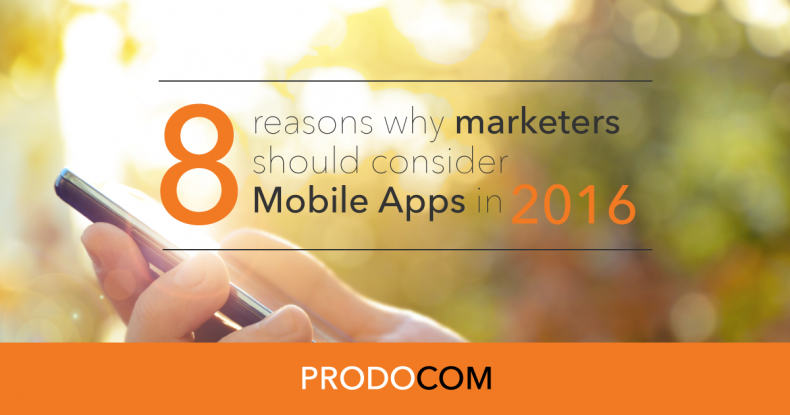 Stephen Murphy
Acquiring new customers and retaining them is the aim of the game for people working within marketing roles.
While our current digital and tech trends enable us to communicate with potential and existing clients in ways we have never done before, being able to cut through the clutter is now harder than ever before.
Consumers are being inundated with message after message through radio, television, direct mail and now more than ever email and SMS marketing.
Mobile app communications is still a relatively new entrant within this space and removes many of the roadblocks experienced with email and SMS. It also opens up new opportunities for businesses to interact and connect with their audience directly on their mobile phone.
Here are 8 ways a Mobile App could help connect with your customers more effectively…

1. Powers brand and customer loyalty
A Mobile App will enable powerful transformation of how your client views your brand and your communication.
Research indicates that consumers are often suffering from email fatigue meaning that a lot of email communication with clients does not cut through the existing clutter. As consumers we so often subscribe to email newsletters and opt in to ongoing notifications without a thought in the world, but in reality how often do we actively consume this information?
When someone downloads an App this creates a tighter bond between the client and the organisation, with the client inviting ongoing regular communication.
Mobile Device and In-App notification alerts are used to ensure your client is made aware of new content arrival. The message is pushed to and stored on the mobile device, therefore enabling review without internet connectivity. It also avoids the issues a general inbox has where you are competing for mindshare.

2. Increases Customer Acquisition
The pursuit of increased market share by targeting 'ideal client profile' audiences via Email can be significantly improved utilising a Mobile App. Integrated cross channel marketing can be enabled by using the appropriate channels. For example the retail store, Email and the company web site can be used to promote the value of the Mobile App. Once a potential customer sees the value of your content, they will be compelled to download the App. Once downloaded, a much tighter bond is created between your brand and the customer. Creating content, special offers etc. that are ONLY available through your Mobile App creates a more compelling reason to download it.

3. Increases Customer Retention
Our experience to date has shown client, member and subscriber retention rates improve when they are guided away from Email to Apps and social media. Specifically the Gen 'Y' and Gen 'X' demographic have a much higher preference for Apps, if the content is of high value and there is a compelling reason to download it.

4. Delivers highly relevant and timely communication
The key factor in effective communication today is ensuring content is highly relevant and meaningful to an individual recipient. Mobile App Solutions can segment recipients for any communication campaign by using data captured at App registration time.
For example, you can send a communication piece to students under 30 years old, who own an iPad, live in the Sydney CBD and have an interest in a particular topic. You can also have the client choose the categories that they want to see. Content category selection can be changed at any time during the life and use of the App.

5. Respects customer privacy while still gaining valuable insights
Personal contact information is not required when opening up App communication channel with a client. The registration process is a prime opportunity to capture contact details such as address, email address and phone numbers, however, an App is not dependent on this personal data, and only the IP address is used to communicate.
This accommodates an increasing segment of the population that are hesitant to provide personal information due to fear of marketing bombardment.

6. Delivering rich content in one movement
An App enables transmission, receipt and display of rich content held directly in the message or an attachment. Rich content can include video, audio, barcode, text, HTML, vouchers and PDFs.
Traditional messaging channels such as Email, SMS, Fax and Voice present limitations and transmission issues such as its size, SPAM filtering, sender reputation, opt out and ACMA privacy compliance. Access to rich content via Email is usually achieved by linking to other web pages, which by its very nature may deter clients.
These issues do not exist with mobile App messaging as communication only transmits through Apple and Google gateways.

7. Integration with your business systems and websites/apps
It's important that any new digital marketing channel integrates with current systems, process and databases.
Mobile Apps that offer an API (Application Programming Interface) can integrate with your CRM system and streamline with your other tools, for example automate the messaging campaign process.
You may also need to consider how to integrate with existing or planned Mobile Apps. This can be done if your Mobile App has a Software Development Kit (SDK). This enables another mobile App developer to build certain functionality into another mobile App.

8. It's now more cost effective and quicker to market than ever before
Typically, Mobile Apps are custom built which can be very expensive, not to mention labour intensive for you to manage the process. You need to have very clear ideas of what you are after, and have the budget to pay for it.
As digital messaging specialists, the team at PRODOCOM saw a need to offer the power of Mobile Apps to marketers in a much more cost effective and efficient way.
We have created a first of its kind, 'White Labeled' Mobile App. Think of it as your own "private social network Mobile App" which you can brand and customize to suit your needs.
PRODOCOM's cloud based Campaign Management solution then facilitates content creation, distribution and comprehensive reporting. The same process our 3,000 clients have been utilising to create deliver digital content through Fax, Email, SMS and Voice channels has been extended to include the Mobile App.
If you don't currently offer a Mobile App to your customers, PRODOCOM's Mobile App solution offers an extremely cost effective, rapid entry to the Mobile App world, and delivers real business value. Find out more…

ABOUT PRODOCOM
PRODOCOM has applied 15 years of experience in the digital messaging business and harnessed the power of the Mobile App to create a first of its kind digital content delivery channel. We have created a Mobile App 'Digital Inbox', capable of receiving, storing, sharing and viewing rich content communication.
Our clear objective in opening this new channel of communication is substantially increased client acquisition and retention. This has been achieved by removing the roadblocks and issues associated with traditional channels such as Email and SMS as well as opening up a world of new possibilities in audience interaction and content delivery.
Filed Under: Industry